Yogurt and Cucumber Salad
$6.55
---
Chopped cucumber and mint blended with our homemade yogurt. .
ORDER ONLINE
0 customers Yogurt and Cucumber Salad! Leave a review to let us know what you think.
You may also like
---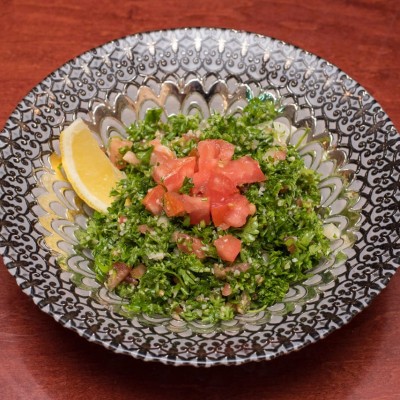 Chopped parsley, onions, tomatoes, and crushed wheat blended with lemon juice and olive oil. .
Tossed salad of lettuce, tomato, cucumber, salonika pepper, feta cheese and black greek olives with our special house dressing. .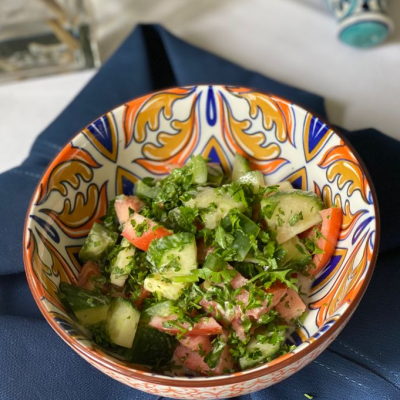 Chopped cucumber, green pepper, tomato and parsley with a lemon tahini dressing. .