Sauteed Kafta
$25.25
---
Finely ground lamb with parsley and onions topped with tomato sauce. .
ORDER ONLINE
0 customers Sauteed Kafta! Leave a review to let us know what you think.
You may also like
---
Chicken breast sautéed in a mixture of tomatoes, onion, garlic and Mediterranean seasoning. .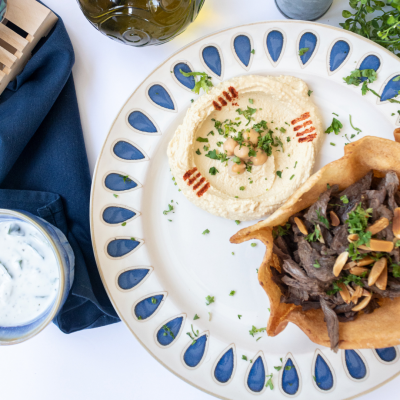 Layers of select meat marinated in our special sauce and spices. served with hummus and french fries. .
Peas, carrots and potatoes mixed with indian curry and spices. pairing options: .