Shrimp Kabab
$30.75
---
Succulent jumbo shrimp marinated with exotic Mediterranean seasoning and grilled to perfection. .
ORDER ONLINE
0 customers Shrimp Kabab! Leave a review to let us know what you think.
You may also like
---
Two skewers of marinated seasoned cuts of boneless beef alternated with onions and green peppers. .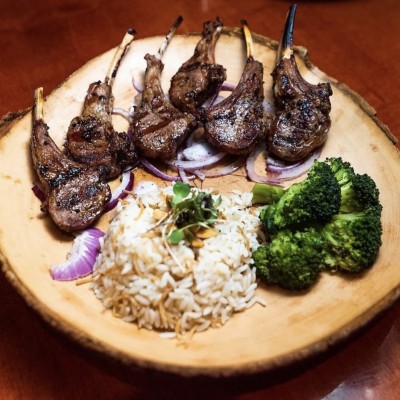 Selected from the finest rack of lamb, tender and tasty sliced, seasoned, grilled and served to your liking. .